Flow // brush pen packaging
The project is based on create a new packaging for the brush pen, a tool used in particular for drawing and calligraphy.
This school project is based on create a new packaging for the brush pen, 
a tool used in particular for drawing and calligraphy.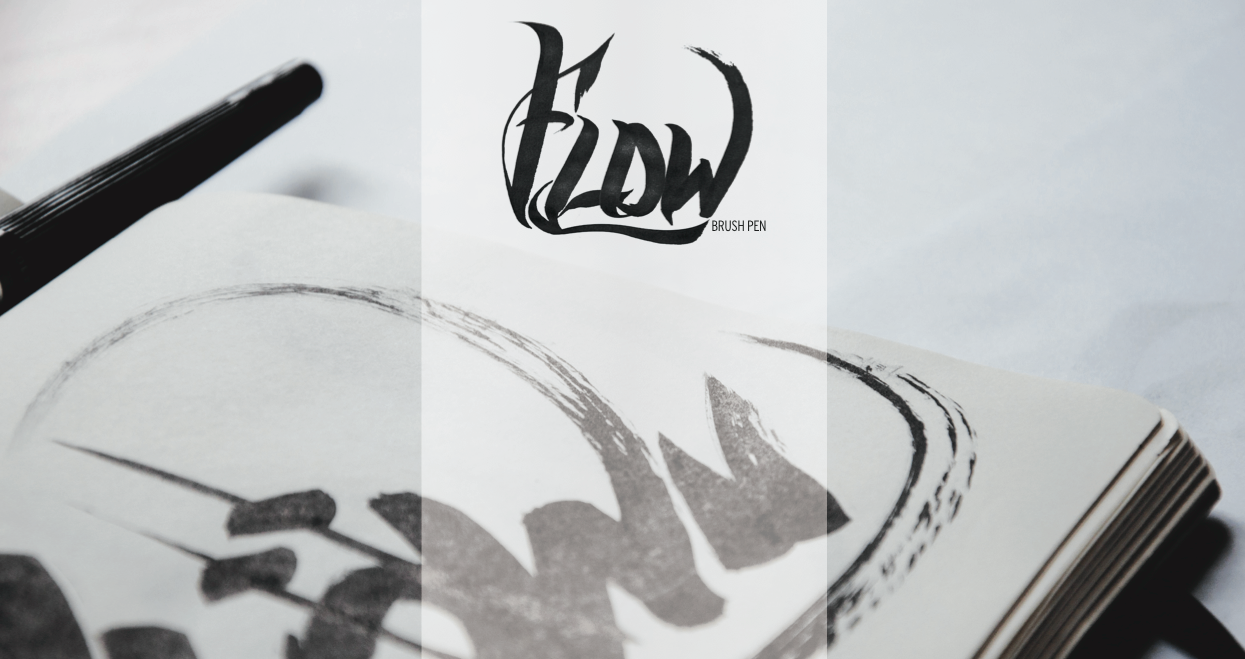 Product Category
The brush pen, in Italy also known as color brush, is a special pen with brush tip and ink water-based colored tank. Composed of durable nylon bristles, it is ideal for the technique of watercolor and calligraphy. The ink tank is composed of a withdrawable part to be replaced at each refill. The flexible tip simulates the writing brush round toe: it is a great way to develop an alphabet derived from the italic and it is the only one with the expressive potential exploitable for any kind of abstract compositions.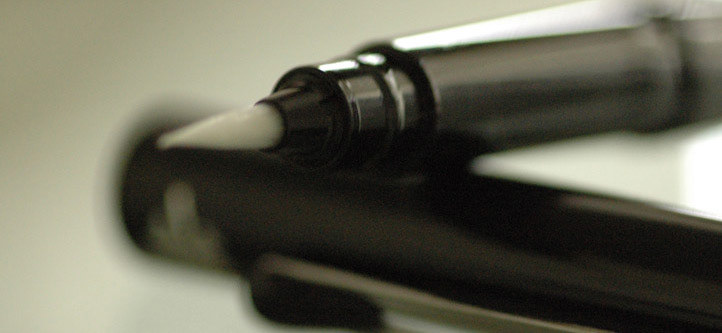 Brand Values
Emotionality
Spontaneity
Sensibility
Elegance
Refinement
Elitism
Brand Essence
Flow provides with its brand, the quality and simplicity to use and transport,
approaching the style and treatment of each artist, thanks to the extreme versatility of the stroke.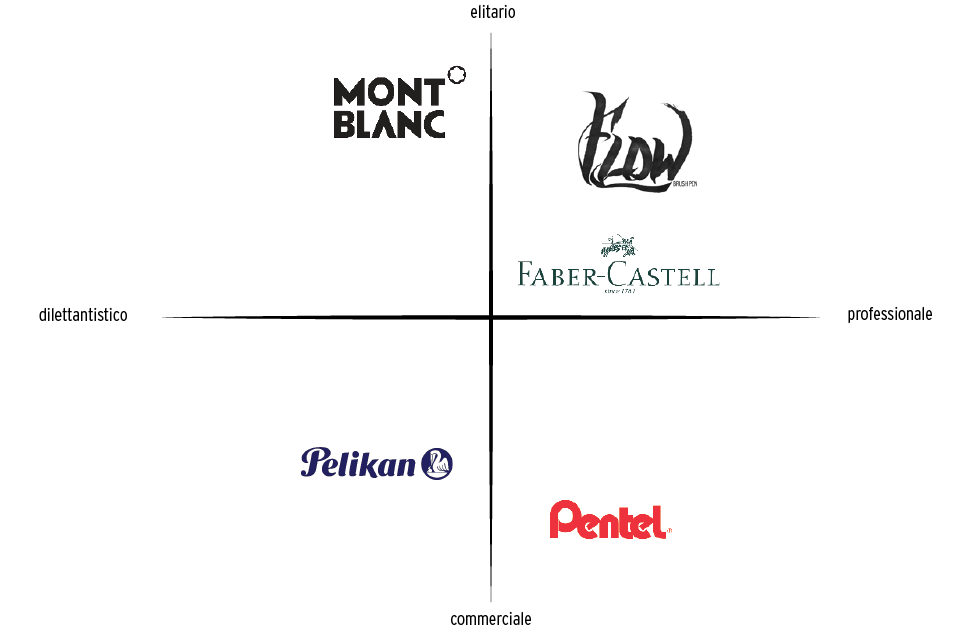 Naming
Stroke
Brosser
Rush
Fine
Flowing
Flow
The choice of naming start from the analysis of the values ​​of the product and the brand, 
to direct the image towards the idea of ​​fluidity, movement, elegance and softness. 
From words in English and French linked to these elements, the choice fell on 'Flow', 
an english term that literally means fluency, flow, which at first glance suggests 
the soft movement of the ink brush.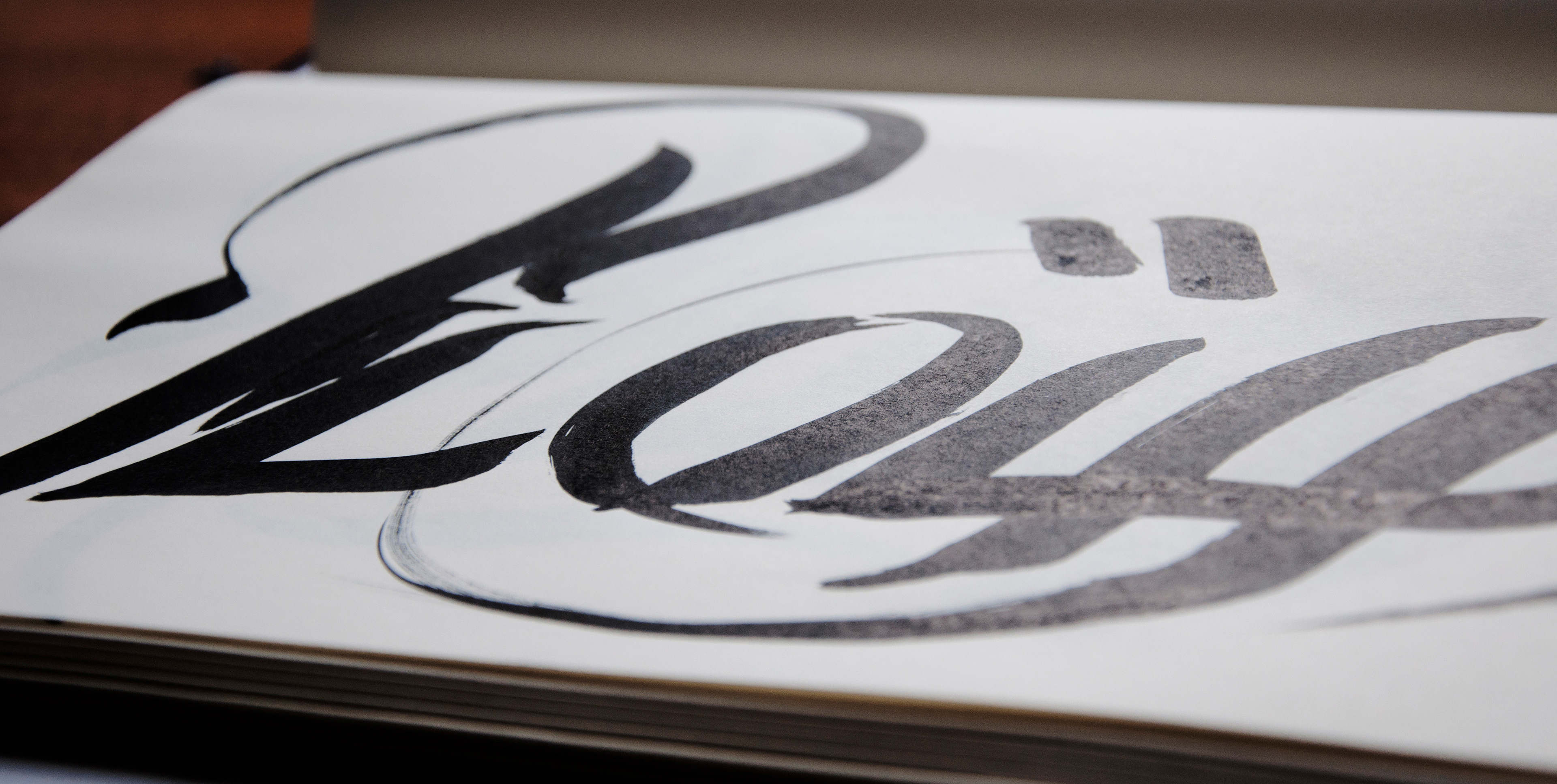 Logo
The proposals for the logo began with the need to highlight the characteristics of the product, starting with the fluidity of its stroke and the expressive possibilities he has. The direct application and use of the product proved which is the best alternative to direct the image of the brand towards a vision quite different from the current market, based on linear compositional identity and authoritarian.
This want to emphasize quality and elegance far from the common stereotype, through the union of form and auctions modulated in different calligraphic styles.

The result is an union of the styles.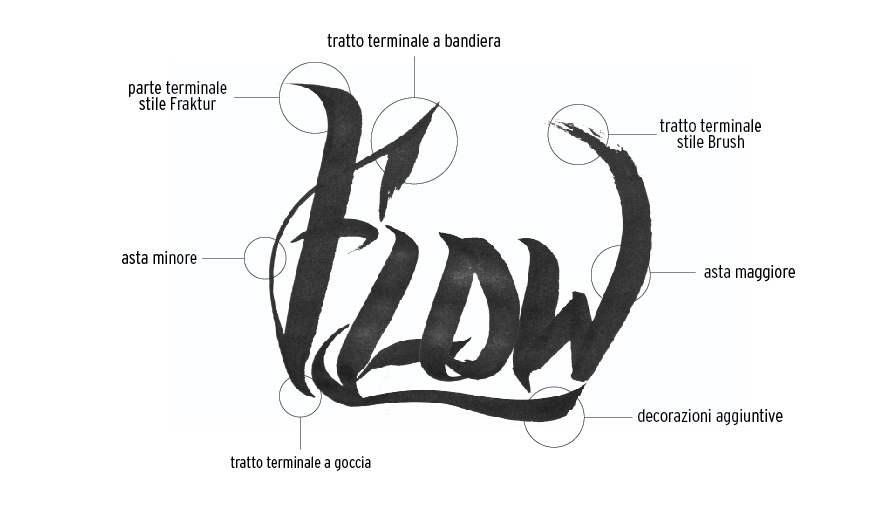 Tipography
The typography in the logo is present in small part, exclusively used for the payoff.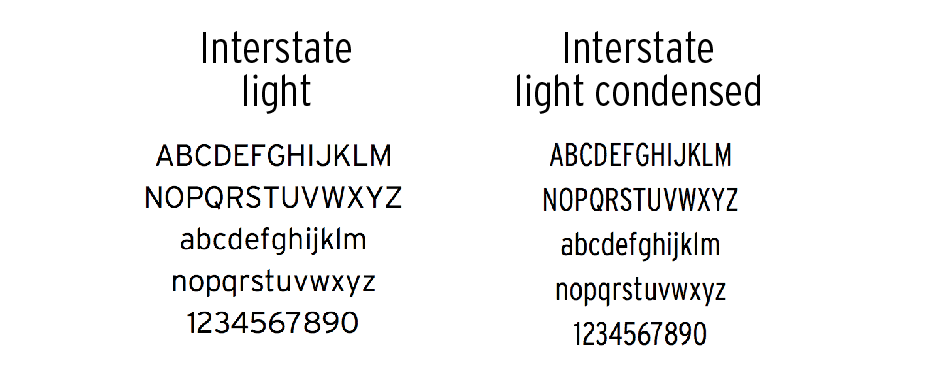 The study of the structure of the pack start from the analysis of the size: it need to contain 24 brush pen, height of 17cm. The aim is to make the product better removable, be equally functional and convenient to transport. The cover, retractable with a magnet, is folding, despite indications of heavy weight (cardboard and coated).